WAnderland Perth to Kalbarri Road Trip Itinerary
Intriguing collections, otherworldly landscapes: a coastal road trip of surprising discovery.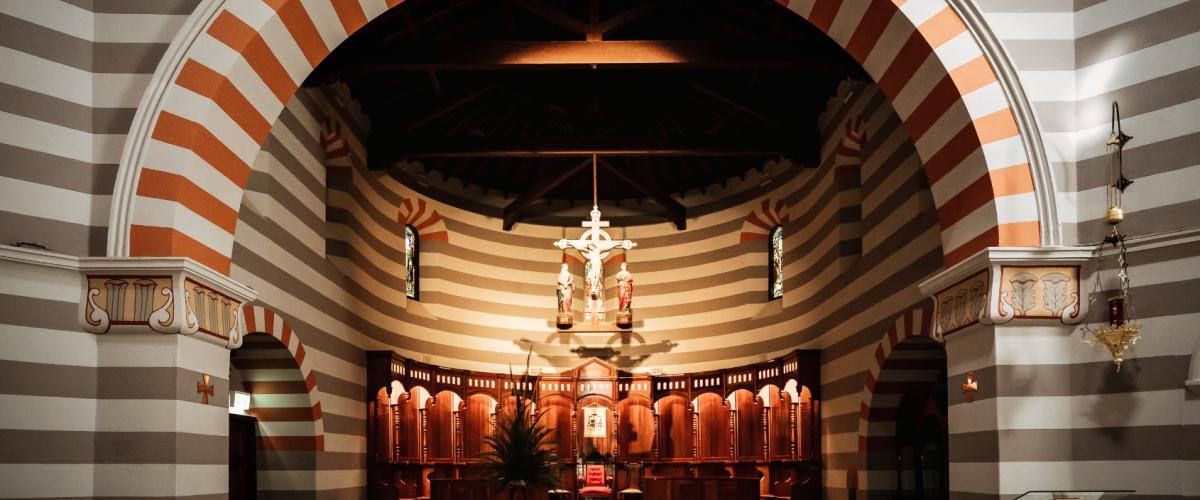 Calling all road trip enthusiasts! If you're heading north from Perth to Kalbarri, get ready to kick your adventure into high gear! We've created a one-of-a-kind itinerary that'll turn your journey into an adventure of curiosity and pure fun. Brace yourself for an unforgettable odyssey through Western Australia, where we'll unveil hidden gems, enticing attractions, and quirky collections that'll leave you in awe. Say goodbye to the ordinary and hello to the extraordinary as we dive headfirst into this epic road trip!
Follow this itinerary and you'll see the Gravity Discovery Centre, Pinnacles Desert Discovery Centre, Greenough Museum and Gardens, Ellendale Pool, Irra Wangga Language Centre at Bundiyarra, Monsignor Hawes Heritage Centre, Hutt Lagoon and the iconic Kalbarri Skywalk.
Check out the video below for a taste of what's to come, and then download the Perth to Kalbarri road trip itinerary below.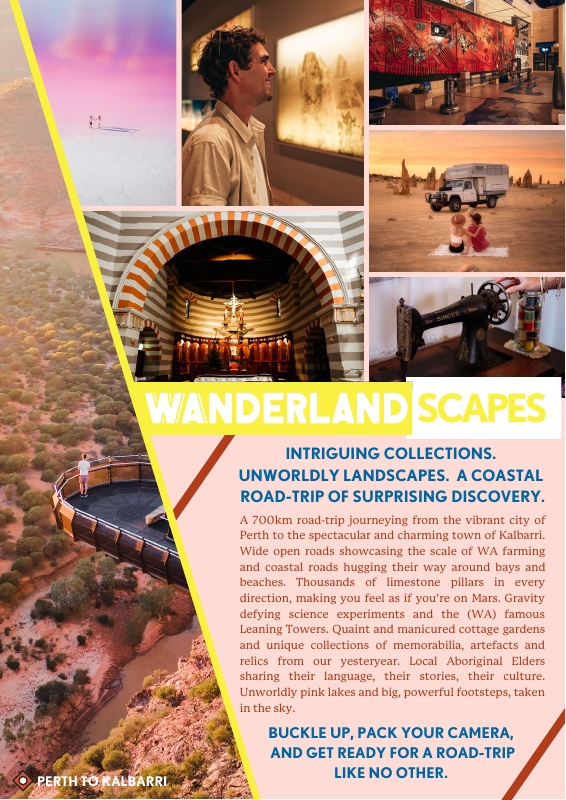 Heading elsewhere in WA? WAnderland covers the entire state, so head over and create your own bespoke road trip with the WAnderland Itinerary Planner. Create a journey with unique stops along the way, tailored perfectly to your preferences.