8 Unmissable stops for car enthusiasts in Western Australia
Are you or someone you know a massive car enthusiast?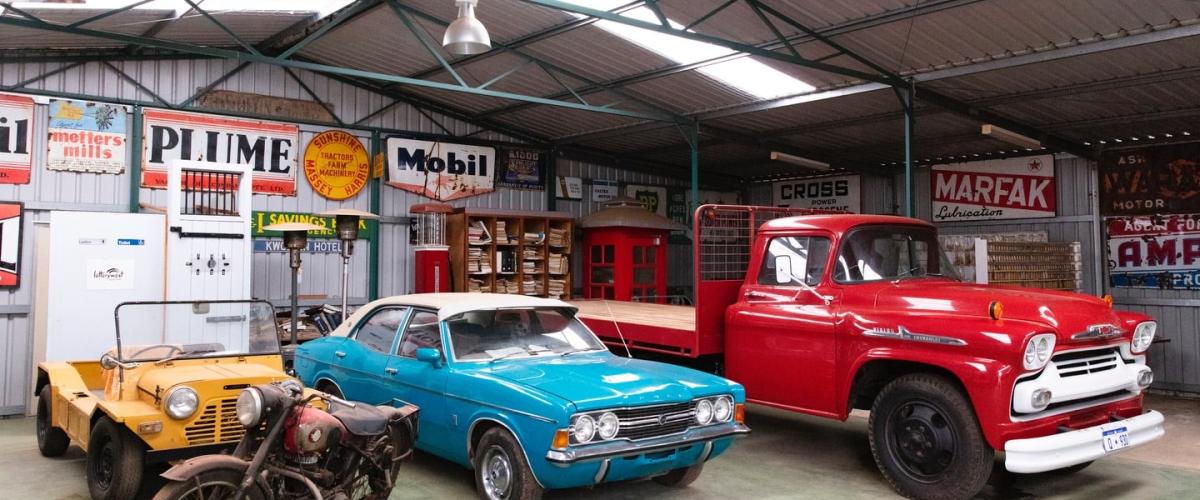 Get ready to hit the road on an unforgettable journey through Western Australia's coolest car and motor attractions. Whether you're interested in classic car collections, motorbike museums or heavy-duty military machinery, there's something to grease the gears of every petrolhead and auto addict out there. Fasten your seatbelts and get ready to enjoy the ride as we guide you through the top 8 motoring gems in the state.
Starting off in York just over an hour's drive from Perth, the Motor Museum is everything a car enthusiast could dream of. Established in 1979 by two car-loving friends, the museum houses an impressive collection of over 15 motorbikes and 70 unique and vintage cars. Make sure you check out classics like the striking 'Elvis-mobile' Cadillac, 1958 Eldorado Biarritz convertible and even an 1898 Benz on loan from the Museum of Western Australia. From miniature 'matchbox' cars to robust single-cylindered tricycles, this museum truly caters to all who appreciate the world of automobiles.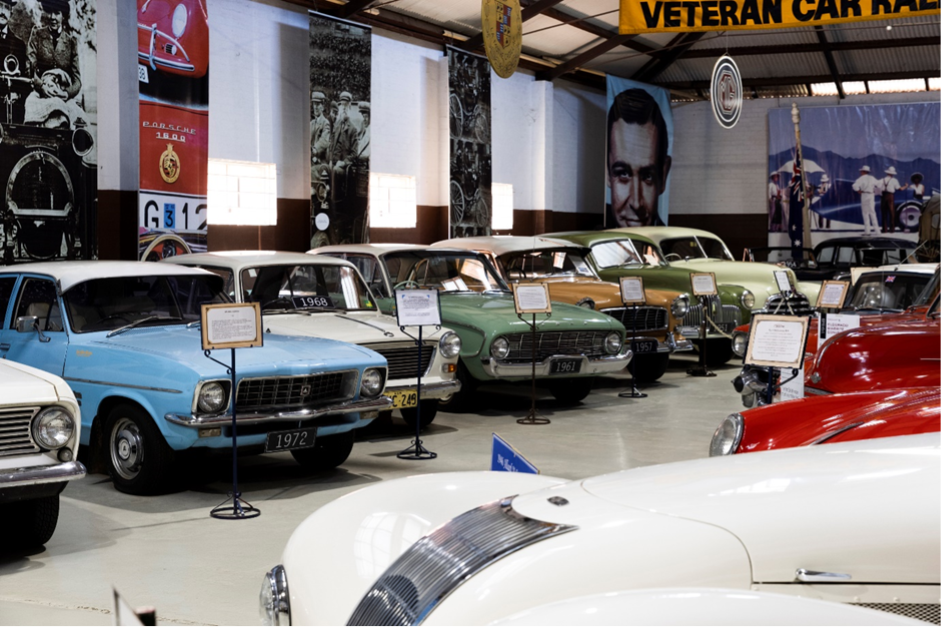 This ever-expanding collection of cars and military keepsakes in Koorda has been carefully curated by owner and motorsport devotee, Tony Clark, for the last 30 years. A personal passion project, the museum features a range of retro muscle cars which have been lovingly restored and preserved. The centrepiece of the collection is a faithful replica of the Holden Torana which Peter 'Brocky' Brock drove to victory in the 1971 Bathurst 500. The King of the Mountain's legacy lives on in this exhibit and has attracted numerous motorsport legends who have stopped by to sign the car. Finish off your visit by grabbing a bite to eat at the museum's cafe and stop for a chat with fellow motoring enthusiasts.
If you're looking for some authentic motoring history from someone who has seen it all, the Wellstead Museum in the South West is a must-visit. The Wellstead family have a history stretching back more than 180 years in the Bremer Bay area. The museum was opened by Max Wellstead in 2003 and features his large personal collection of vintage motorcycles, some of which Max still recalls riding back in the 1950s! Other items, from vintage farming equipment to a colourful Tuck Tuck from Bangkok, have all seen some action on the rough corrugations of the farm's terrain.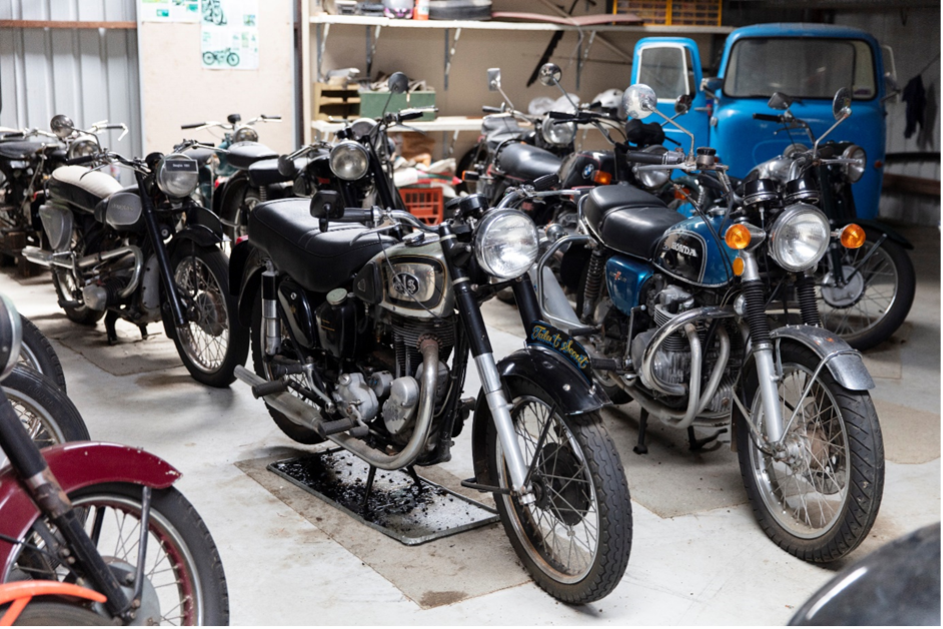 The Quairading Vintage Club was originally formed in the 1980s by a group of local farmers who met on weekends to work on mechanical projects together. Over the years the club has accumulated a number of tractors, engines and farm equipment which have been donated by the district for repairs and are now on display. Make sure you snap a pic with the club's famous yellow mascot, Little Louie, a one-third scale model road train. Built using a tractor engine, this miniature truck took 30 volunteers more than 5000 hours to construct and is a regular guest star at Quairading's town events.
Motorcycle fanatics, this one's for you! This impressive private collection of vintage motorbikes has grown out of one man's love of Vincent Motorcycles. These rare bikes were produced in England between 1933 and 1955 and have become notorious collector's items. Ian Boyd's collection is housed in a purpose-built showroom in his home and contains a total of 75 vintage bikes. The crown jewel of the collection, a rare 1952 Vincent Black Lightning was once the fastest in the world. Only 19 of these custom motorcycles are remain in private collections, with each is worth over $1 million dollars!
Housed within the original Army Vehicle Workshop, this museum in Nungarin holds unique historical significance tracing back to its role as an Australian army depot from 1942 to 1962. If historical military machinery interests you, then you do not want to miss this impressive array of army tanks, trucks, vehicles, and other military machinery on display. This collection tells a story of ingenuity and resourcefulness, showcasing how tanks like a 1942 Stuart Tank now on display, found new life in clearing farms after WWII. Keep an eye out for the iconic 1942 Dingo Scout Car, often called the 'Mad Max of vehicles,' which was produced in Australia during a time of skill and production shortages.
Another place to stop for aficionados of military history is the Military Museum in Merredin. Containing items from World War I to the Vietnam War, military transportation has a special place at the museum. As you approach you will immediately notice the powerful 'Huey,' an Iroquois UH-1H, and the steadfast Kiowa helicopters, both iconic symbols of the Vietnam War era. Inside, the museum boasts an extensive array of meticulously restored vehicles, including Land Rovers, army trucks and a Bren Gun Carrier, a famous British scout vehicle crafted here in Australia.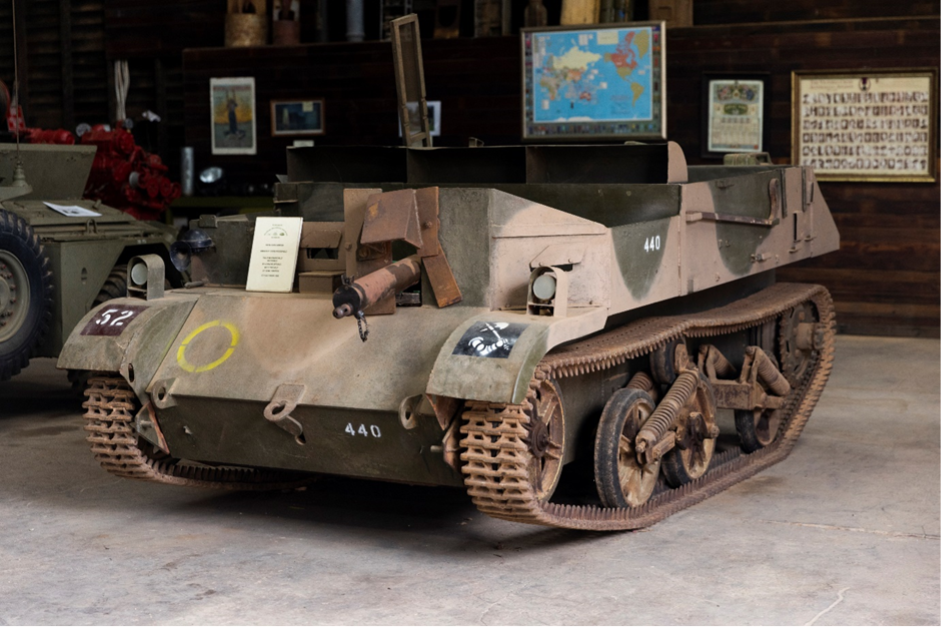 Our last stop of the list is the Bindoon Historical Society which contains a treasure trove of painstakingly restored tractors, trucks, engines, and vehicles. One gem from the collection is a vintage turquoise blue Mini, once the prized wheels of Bindoon local Helen Manning. Donated to the Bindoon and Districts Historical Society in 2017, the Mini had to be carefully restored in collaboration with the Mini Owners Club of WA. Another fascinating display is an old fire engine from the Maylands fire brigade in the 1930s. With a fresh coat of paint and a newly polished handbell, you can almost imagine the sound of it rushing down the streets to the rescue!
Plan your ideal Western Australian road trip with the WAnderland Itinerary Planner. Create a journey with all your favourite automotive attractions for an unforgettable holiday adventure tailored perfectly to your preferences.